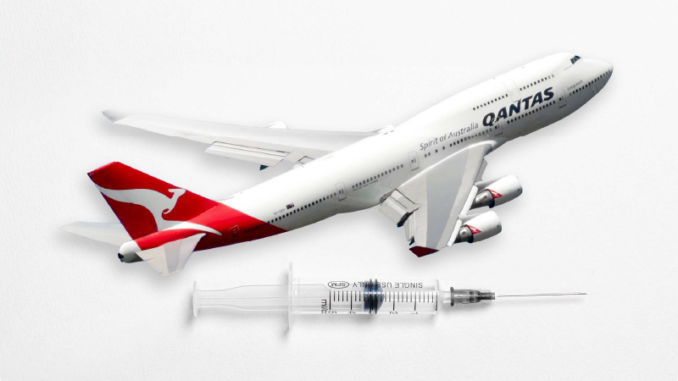 Can you keep up with all the international travel rules? Travel requirements are constantly changing due to the pandemic (Covid-19). These requirements changed multiple times, making it hard for most of us to keep track of the current travel rules and restrictions.
For many, it feels like we are never going to travel the "normal" way again, but this year (2022) seems to be heading to that direction. Travel restrictions due to COVID have eased substantially.
For example, U.S. has lifted the COVID testing requirement. In fact, the Centers for Disease Control and Prevention (CDC) has stated the following regarding international travel changes:
"As of June 12, 2022, the CDC will no longer require air passengers traveling from a foreign country to the United States to show a negative COVID-19 viral test or documentation of recovery from COVID-19 before they board their flight."
However, the CDC is still requiring non-U.S. residents and non-U.S. immigrants to show proof of Covid vaccination before entering the country. It is important to note that different countries have different travel requirements.
If you have not traveled in the last 2-3 years, we've put together some information we recommend checking to ensure a hassle-free vacation.
Before Travel:
Dedicate some time to prepare for concerns that might arise during your trip. There may be health care professionals including pharmacists in your area that can provide pre-travel consultations. A pre-travel consultation's goal is to determine individual risk, risks at your destination, and provide risk management measures including access to immunizations, malaria prophylaxis, and other medications as needed.
Who is traveling?
Before you travel in 2022, the CDC recommends ensuring you are up to date with your COVID-19 vaccinations. This includes additional or booster doses for eligible individuals. Additionally, make sure you are up to date on all your routine vaccines. This is for your own safety.
Are you healthy enough to travel?
About a month before you go on your vacation make an appointment with your health care provider or a travel health specialist. They can help you get destination specific information about any vaccines and/or medicines that you may need. During your visit be sure to share information about yourself including any special conditions or chronic health problems. They will also want to hear about types of accommodations the type of travel, destinations, the timing and length of your trip, and any planned activities
Can I travel without COVID vaccine?
The World Health Organization (WHO) does not support using proof of vaccination as a requirement for international travel. The WHO feels it would not be fair as there are not enough vaccines for everyone and that some countries may have more access to vaccines than others.
The WHO goes on to say that you should follow national advice and the advice of the countries you are traveling to and from. In other words, travelers will need to do some research on the requirements to travel to their destination as well as any requirements that will need to be followed when they return home. The travel rules for 2022 will likely change with time and as the world gets used to the current state of COVID infections and variants.
We know that proof of vaccination is required for foreigners entering the US. However, this is not a requirement for US-citizens. Therefore, if you are a US-citizen and are considering travel outside of the US, you will need to check on the requirements at your destination.
Plan for the Unexpected:
Pack adequate medication to last in the event of a delay. It should at the very least give you enough time to find another source for your medications if you are stranded or delayed. Our Canadian Pharmacy can send medications to you at your destination, but this will take time to ship.
Get travel insurance. If your credit card has insurance, be sure to contact them and get the details to ensure you are covered for any or all possible health related emergency. Trip cancelation insurance, travel health insurance, and medical evacuation insurance are three types you should consider.
Make copies of your travel documents. Prepare for emergencies by providing copies of travel documents with someone you can trust at home in case you end up losing your documents. Also ensure someone from your home area, perhaps the same person that has your documents, can reach you in the event of an emergency.
It is important to remember that Covid is not the only thing we should be cautious about or consider when traveling. Here are other recommendations when deciding to travel or when planning a vacation, depending on your destination:
Prevent Bug Bites
Here's an excellent link on how to avoid mosquito bites:
https://www.cdc.gov/dengue/resources/factsheets/FS_MosqBitesUS-508.pdf
Here's another link on the dangers and prevention of bug bites:
https://www.forsyth.cc/PublicHealth/assets/documents/prevent-bug-bites-infographic.pdf
Use Sunscreen
If you are planning to spend time in the sun, don't forget to bring along sunscreen with an SPF of 15 or higher. Also, don't forget those sunglasses! Sunglasses are not just trendy and fashionable, they block both UVA and UVB rays.
If you are using insect repellant and sunscreen, apply the sunscreen first, then the insect repellant. Check our website (insert website) for our available sunscreens.
As we approach the loosening of vacation and travel restrictions, we still need to investigate requirements not only at our destination, but also when returning home. Pre-planning will prevent any "vacation disasters" and will help anticipate and prevent surprises along the way.
We highly recommend the CDC website as it has a huge database of information on travel. Follow this link to learn more: https://wwwnc.cdc.gov/travel/.
Finally, remember to always stay hydrated and enjoy your vacation!