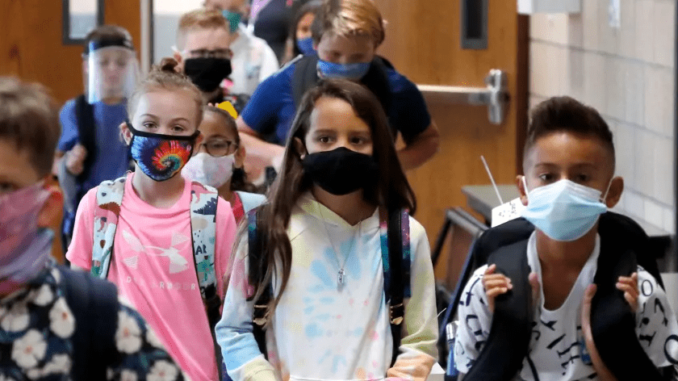 Now that the U.S. Centers for Disease Control and Prevention (CDC) has recommended wearing face masks in public to slow the spread of COVID-19, when combined with every day preventive actions and social distancing in public settings, it's important to know how to properly put on/take off, store and clean reusable cloth masks.
CDC recommends that people wear masks in public and when around people who do not live in your household.
Masks should NOT be worn by children under age 2 or anyone who has trouble breathing, is unconscious, incapacitated, or otherwise unable to remove the mask without assistance.
Do NOT use a mask meant for a healthcare worker. Currently, surgical masks and N95 respirators are critical supplies that should be reserved for healthcare workers and other first responders.

Wear Your Mask Correctly
Wash your hands or use hand sanitizer before putting on your mask
Put it over your nose and mouth and secure it under your chin
Try to fit it snugly against the sides of your face
Make sure you can breathe easily
CDC does not recommend use of masks or cloth masks for source control if they have an exhalation valve or vent

Wear a Mask to Protect Others
Wear a mask that covers your nose and mouth to help protect others in case you are infected with COVID-19 but do not have symptoms
Wear a mask in public settings when around people who do not live in your household, especially when it may be difficult for you to stay six feet apart
Wear a mask correctly for maximum protection
Do not put the mask around your neck or up on your forehead
Do not touch the mask, and, if you do, wash your hands, or use hand sanitizer to disinfect​ afterwards

Take Off Your Mask Carefully
Untie the strings behind your head or stretch the ear loops
Handle only by the ear loops or ties
Fold outside corners together
Place mask in the washing machine (learn more about how to wash masks below)
Be careful not to touch your eyes, nose, and mouth when removing and wash hands or use hand sanitizer immediately after removing.

Storing A Mask
When going to the bathroom, taking a drink or eating, place your mask on a clean paper towel (exterior of the mask facing down with the ties placed away from the inside) Alternatively store your mask in a clean paper bag or a sealed plastic bag.

Leaving your face mask in your car or hanging it from your rear-view mirror is "a bad idea". Because that mask has already been used and if there is any particulate material on there, you are essentially allowing it to waft through the inside of your vehicle.
After the mask is placed in the bag, washing your hands or use hand sanitizer thoroughly.
Cleaning Masks
Most disposable masks are officially designed for a single use — especially in higher-risk environments. But you can reuse them, especially if you are just out and about in an area with a low prevalence of COVID-19.
Medical-style disposable masks can be steamed or exposed to sunlight to kill the virus more quickly. Between uses, leave the mask in a paper bag for at least three days. During that time, any virus on the mask will gradually decrease.
For non-medical masks, such as home-made cloth masks or other non-medical versions, the CDC suggests the masks should be cleaned routinely in the washing machine. However, ensure you are not using fabric softeners when washing your masks.
Experts do not recommend using cleaners, especially disinfectants on masks, as you could end up breathing them in the next time you use it.
N95 masks contain filters that can be damaged with improper cleaning, but they can be safely steamed.
Reference:
duke.edu
ctvnews.ca
cdc.gov
This article is sponsored by CheapoMeds. If you have questions about your prescription medications or any other medication, please contact our team at CheapoMeds by calling toll free 1-844-4CHEAPO (424-3276). One of our patient representatives will be happy to assist you or transfer you to a licensed Canadian pharmacist for a free consultation.
This article contains medical information provided to help you better understand this medical condition or process and may contain information about medication often used as part of a treatment plan prescribed by a doctor. It is not intended to be used as either a diagnosis or recommendation for treatment of your medical situation. If you are unwell, concerned about your physical or mental state, or are experiencing symptoms you should speak with your doctor or primary health care provider. If you are in medical distress, please contact emergency services (such as 911).