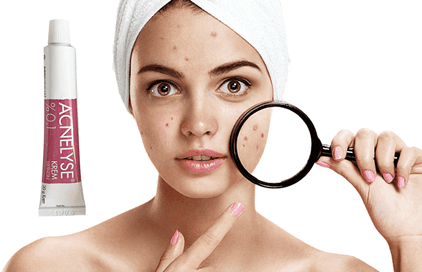 Your dermatologist may prescribe Retin-A to treat acne or winkles.
Retin-A Vs. Tretinoin
It is confusing when your dermatologist tells you that you'll be using Retin-A, but the pharmacist hands you a tube of tretinoin.
Not to worry, you have got the medication you are supposed to have. Retin-A is the brand name for a prescription retinoid. Its generic name is tretinoin.
What Is Tretinoin?
Tretinoin is a topical retinoid, meaning it is a medication that is derived from vitamin A.
The first retinoid – tretinoin – was FDA approved (under the brand name Retin-A) in 1971 as a prescription acne treatment. Tretinoin was also the first retinoid approved by the FDA to treat wrinkles.
Dermatologists soon noticed that patients on Retin-A experienced not just clearer skin but also softer, brighter and less-lined skin.
Retin-A is not the only prescription medication that utilizes tretinoin as the active ingredient. Other brands that contain tretinoin include: Retin-A Micro, Renova, Stieva A Cream, Atralin, Avita.
Other Topical Retinoids
Tretinoin is not the only topical retinoid available.
Today there are three prescription-strength retinoids: tretinoin, tazarotene (Avage, Tazorac), and adapalene (Differin).
Many dermatologists find tazarotene to be stronger and potentially more irritating than tretinoin; adapalene is the gentlest but may be less effective.
Retinol is in over the counter (OTC) products and is a weaker retinoid. Retinol is the precursor of tretinoin, also known as retinoic acid. The skin tolerates it well and doesn't generally dry out. However, retinol may not offer enough benefits to the skin.
Retinaldehyde, another OTC retinoid, is stronger than retinol but not as powerful as prescription retinoids. It's found in anti-aging skincare products.
Generic Tretinoin
Tretinoin is a more effective retinoid that requires a prescription and will offer a better improvement on skin tone, texture, and appearance.
Tretinoin is also available in generic versions, such as Acnelyse Cream, A Ret Gel, Stieva-A Cream.
A lot of the confusion lies in the fact that while your physician prescribes Retin-A, your pharmacist may fill your prescription with generic tretinoin. With a generic equivalent medication, you'll often pay less than you would for a brand name medication.
But don't think that generic medications are of lower quality, or that they won't work as well. All tretinoin products work in the same way, by speeding cell turnover rates and keeping pores free from blockages, or comedones.
Tretinoin medications also help soften fine lines, fade dark marks and discolorations, and leave your complexion looking brighter and feeling smoother.
Generic Retin-A Now Is Available
The generic tretinoin cream 0.1%, also called Acnelyse Cream, comes from Turkey and is manufactured by Abdi Ibrahim Pharmaceuticals. It is available in the quantity of one 20 gm tube.
Compare prices between brand name Retin-A and generic Retin-A and see the cost savings!
Acnelyse cream is used to treat acne, fine wrinkles, dark spots, or rough skin on the face caused by damaging rays of the sun. It works by lightening the skin and replacing older skin with newer skin.
Start by Choosing the Right Strength of Tretinoin Cream
Tretinoin cream comes in a variety of concentrations, ranging from mild 0.005% cream to stronger creams that contain as high as 0.1% tretinoin.
Like many other skincare medications, the type of tretinoin cream you choose to treat acne can have an effect on your results and potential side effects.
Initial studies of tretinoin from the 1980s used tretinoin 0.1% to evaluate the efficacy of tretinoin for the treatment of photoaging. Later studies evaluated tretinoin 0.05%. While both were equally effective over a one year period, tretinoin 0.1% was able to achieve cosmetic improvement in 6 months while 0.05% required closer to 12 months.
All tretinoin products are available by prescription only, in the United States, meaning you'll need to talk to your doctor before being able to buy tretinoin cream in any concentration.
Reference:
Webmd.com
Verywellhealth.com
Dearbrightly.com
Forhims.com
This article is sponsored by CheapoMeds. If you have questions about your prescription medications or any other medication, please contact our team at CheapoMeds by calling toll free 1-844-4CHEAPO (424-3276). One of our patient representatives will be happy to assist you or transfer you to a licensed Canadian pharmacist for a free consultation. This article contains medical information provided to help you better understand this medical condition or process and may contain information about medication often used as part of a treatment plan prescribed by a doctor. It is not intended to be used as either a diagnosis or recommendation for treatment of your medical situation. If you are unwell, concerned about your physical or mental state, or are experiencing symptoms you should speak with your doctor or primary health care provider. If you are in medical distress, please contact emergency services