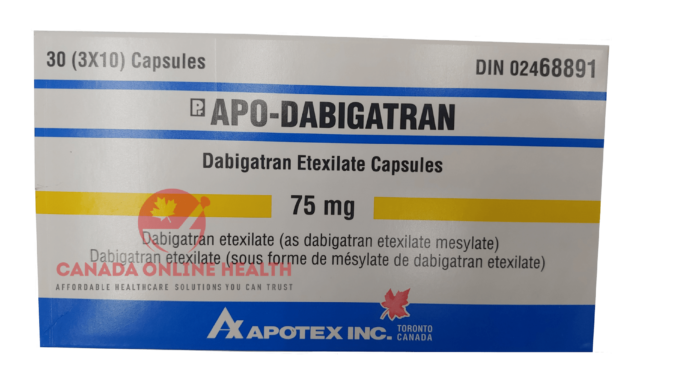 Pradaxa (dabigatran) is a brand name product manufactured by Boehringer Ingelheim. The generic name of this product is dabigatran. The estimated cost of Pradaxa 150mg in the United States ranges from $442.94 USD to $574.00 for 60 capsules. It comes as no surprise that pricing in Canada is generally 60% less than this.
Well in addition to this, dabigatran (generic Pradaxa) is now available in a generic format in Canada for prices in the range of $115.00 USD for 60 of 150mg capsules at the time of writing this article. This is a huge saving available from Canadian online pharmacy providers. Some even offer coupons to further reduce the cost of this medication!
To learn more about how Pradaxa (dabigatran) works, have a look at the article on "How Prescription Pradaxa (dabigatran) Prevents Strokes due to Blood Clots".