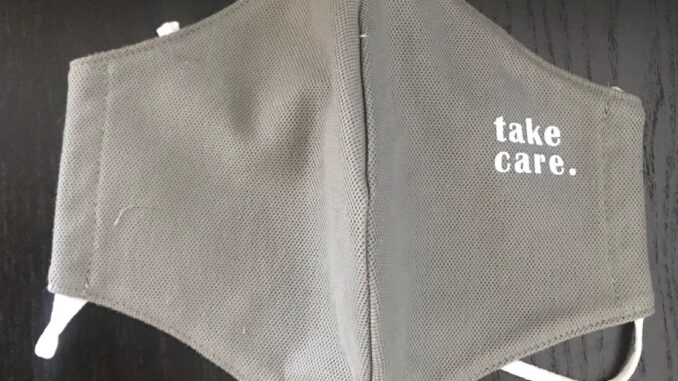 During the COVID-19 pandemic, our world has seen supply shortages of many items. Even though most of these items are now being replenished and restocked on shelves, there still seems to be a shortage of masks.
As more health concerns continue in our communities, it has become more common to see people in masks. The problem is that our health care workers are in critical need of surgical masks, to complete their daily jobs. Yet, they are struggling to find the masks that are required.
One of the main causes of this issue is the average person who wants to wear a mask is turning to the surgical, medical-grade masks that should really be saved for our health care heroes.
But if we aren't buying the medical-grade masks, what is the best mask to buy?
Our Solution
As our employees at Canada Online Health and our Canadian mail order pharmacy partner are considered essential workers we too have been struggling with this question, and many others as well.
To ensure our employees can continue to help our customers with their prescription ordering needs, we knew we needed to have their health and safety as the top priority.
In our call center we ensure all our employees are using social distancing practices. When they are unable to sit apart from one another, the employees wear masks. We also have sent workers who can work remotely, home to do so and ensure all high touch surfaces are sanitized properly.
Our pharmacy has been run no different. All pharmacists and employees handling packages must wear masks and gloves when completing orders and have been maintaining a clean and sanitized work environment.
As we are doing our part for keeping our workers and customers safe and healthy, we've run into the same obstacles that others have. What are the best masks to provide to our employees? After trying a few different options, we have decided to go with a Canadian company that is based in Toronto.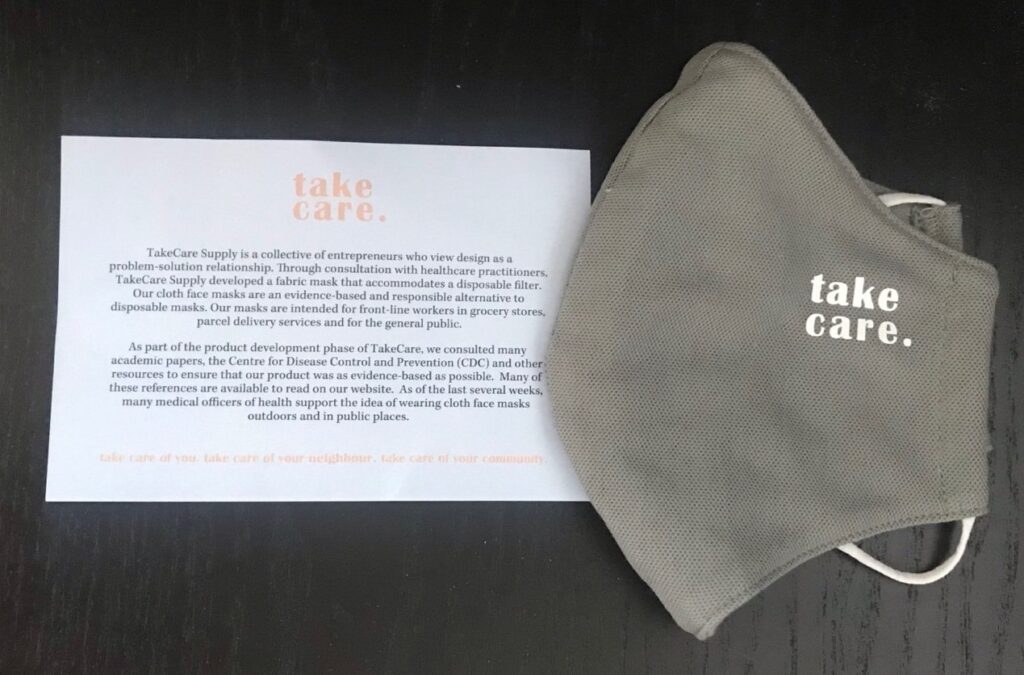 Take Care Supply
Take Care Supply has found an evidence-based reusable mask for non-health care workers who are simply needing an extra layer of protection through their daily lives. The company has found that its fabric masks, enhanced with an additional layer of filtration can drastically improve raspatory protection.
The 100% cotton material has a pouch to insert a filter into. With the filter, the masks are ranked at up to 74% effective against 1-micron particles and 70% against 0.02-micron.
The main suggestion from the company is to use a dried baby wipe as the filter. Using a tightly woven material is best when choosing a filter but ensuring that the masks remain breathable is crucial. Many people wearing hard to breath in masks raise the risk of unwanted face touching and mask adjustments.
These masks also feature a strap to secure the mask behind the wearers head, which help reduce the fatigue that wearers have been experiencing on their ears from other alternatives.
Take Care Supply's masks are made to order, and you can buy them through their website by clicking here.