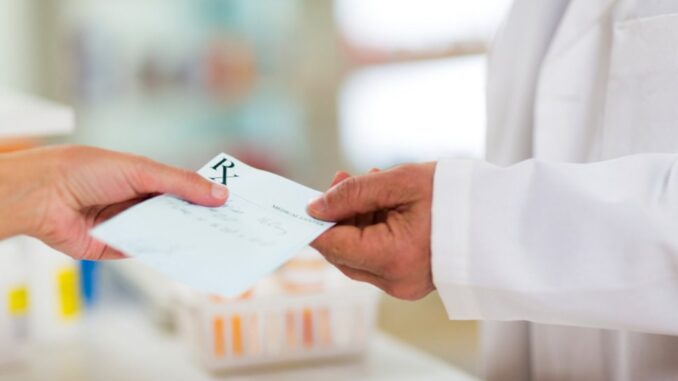 There are several kinds of medications on the market to treat type 2 diabetes, prediabetes and gestational diabetes.   These medications work to help keep your blood glucose levels within your target range.   Two of the most common prescription medications for type 2 diabetes are brand-name Glucophage® and generic metformin.
Glucophage® is a pill that focuses on the liver, helping your body respond to insulin and control blood sugar.  This pill, when taken alone, rarely causes low blood sugar as it does not stimulate the body to produce more insulin.   Glucophage® is sometimes prescribed to be taken with another diabetes pill or with insulin to help control blood sugar levels, and will usually not interfere with those prescription medications for diabetes.  It is important to tell your doctor what other medications you are on, however, to make sure that the combination of prescription medications (and non-prescription medications and other supplements) is safe and will not affect your diabetes management.
Glucophage® has a few side effects that are usually minor and will usually go away after your body adjusts to the medication. These side effects may include minor upset stomach, mild nausea, or diarrhea.   Patients should be wary of the risk of hypoglycemia (low blood sugar) if Glucophage® is taken with insulin, sulfonylurea agents, or other diabetes medications such as Starlix/nateglinide.
Metformin is a type of medication known as a biguanide. It works by decreasing the liver's production of sugar (glucose). It also decreases the amount of sugar absorbed by the intestines.  Metformin also helps the body become more sensitive to the insulin produced within the body and, as a result, helps reduce blood sugar levels.  Metformin is on the World Health Organization's list of essential medicines, which lists the safest and most effective medications needed in an effective health system.  In 2016 metformin was listed as the fourth most prescribed medication in the United States with over 81 million prescriptions for metformin.
Glucophage® is a brand-name product and contains the active ingredient metformin hydrochloride
Metformin is the generic form of Glucophage® and contains metformin hydrochloride.
Both medications come with a patient information insert, which should be read carefully.  Both medications are usually taken with food to avoid upset stomach and are prescribed at a particular dosage depending on whether you are taking the medication alone or along with other diabetes medications. Your doctor will determine the dose of your medications and will monitor your blood sugar results.  Your medication may be increased or decreased as required by your doctor to achieve the blood sugar level control needed.
Further information on Glucophage® can be found at the following link: Learn More
If you have questions about your prescription or non-prescription medication, please contact the team at Canada Online Health by calling toll free 1-800-399-DRUG (3784) or visit their website at https://www.canadaonlinehealth.ca. One of the friendly and discreet pharmacy representatives will be happy to answer your questions.
This article contains medical information provided to help you better understand this particular medical condition or process, and may contain information about medication often used as part of a treatment plan prescribed by a doctor.  It is not intended to be used as either a diagnosis or recommendation for treatment of your particular medical situation.  If you are unwell, concerned about your physical or mental state, or are experiencing symptoms you should speak with your doctor or primary health care provider. If you are in medical distress please contact emergency services (such as 911).