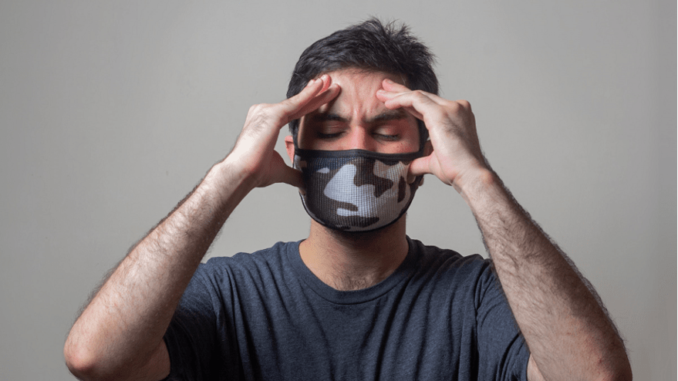 Did you know the brand-name Imitrex (100 mg) only cost $12.80 per tablet in other countries? While the average retail price is $81.67 per tablet in the U.S.
Yes, you can save up to 84% on the same medication manufactured by Glaxo Smith Kline (GSK) in a different country. Read on through this article, to see how you can keep your money in your pocket.
What Is Imitrex?
Imitrex is a brand-name prescription medication that is used to treat acute migraine headaches and cluster headaches in adults. The generic name of Imitrex is sumatriptan succinate which was FDA approved in 1991.
It belongs to a group of medications called triptans, or serotonin (5-HT1) agonists and reduces inflammation of arteries in the brain which is associated with migraine headaches.
Although it has some side effects, it works well for most people. It can be administered by an injection, pill or nasal spray and does not cause drowsiness, constipation or nausea like many other pain medications can.
The nasal spray and injection are used to treat migraines and cluster headaches. The tablets are used for migraines only.
Why Does Imitrex Cost So Much?
When sumatriptan was first released, under the brand name Imitrex, it was startlingly expensive. The average retail price in the United States today is $735.83 for 9 tablets of 100 mg, 81.67 per tablet.(Source: goodrx.com).
There may be some pharmacy coupons or cash prices that will help to lower the price and although insurance can cover part of your cost, it is still a lot of money.
However, the price of the brand-name sumatriptan is different from other countries.
Product of Canada – manufactured by GSK:
12 tablets Imitrex (100 mg) is $300.84, $25.07 per tab.
Product of Australia – manufactured by Aspen:
12 tablets Imigran (100 mg) is $234.36, $19.53 per tab.
Product of Poland – manufactured by GSK:
6 tablets Imigran (100 mg) is $.76.82, $12.80 per tab.
In the U.S., price negotiations occur between individual insurers and the manufacturers. The government is not involved. Whereas in Canada and other countries, the government controls the price of medications.
Compare Prices of Brand Imitrex And See the Cost Savings!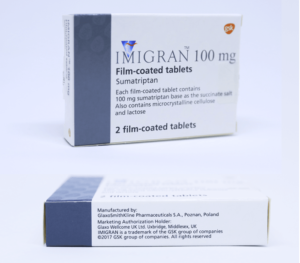 Where Can I Get Affordable and Safe medication from Canada?
Before doing business with an online pharmacy, confirm it is licensed in its country of origin and that the country has strong pharmacy regulations.
There is a website that helps you with this. The Canadian International Pharmacy Association (CIPA) runs a site (cipa.com) that allows you to compare medication prices among dozens of pharmacies whose legitimacy it has certified.
For example, Cheapomeds.com is one of the pharmacies that CIPA certified.
As an international online prescription referral service, Cheapomeds.com can source medications from the international market, and the international price can be much cheaper than your local medications.
But cheap does not mean low quality! The products dispensed by our pharmacy partners are tightly regulated and adhere to the standards required by their local and national regulatory agencies.
Related Articles:
References:
Nhs.uk
Goodrx.com
Theconversation.com
This article is sponsored by CheapoMeds. If you have questions about your prescription medications or any other medication, please contact our team at CheapoMeds by calling toll free 1-844-4CHEAPO (424-3276). One of our patient representatives will be happy to assist you or transfer you to a licensed Canadian pharmacist for a free consultation.
This article contains medical information provided to help you better understand this medical condition or process and may contain information about medication often used as part of a treatment plan prescribed by a doctor.  It is not intended to be used as either a diagnosis or recommendation for treatment of your medical situation.  If you are unwell, concerned about your physical or mental state, or are experiencing symptoms you should speak with your doctor or primary health care provider. If you are in medical distress, please contact emergency services (such as 911).