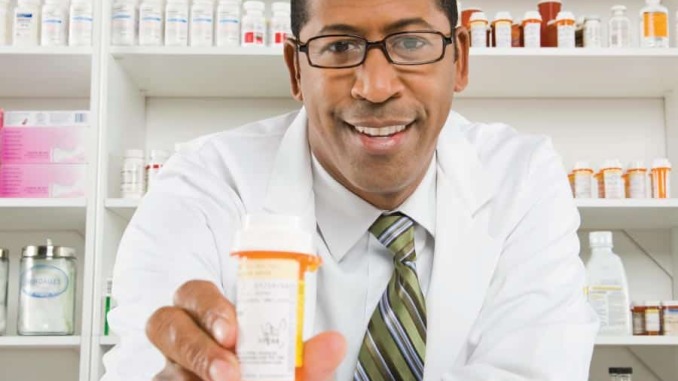 When it comes to asking a doctor or pharmacist questions, a lot of patients are intimidated or afraid of taking up too much of their time.  The reality is that your doctor and your pharmacists really are working WITH you to help you get better and manage your condition.    Your pharmacist is a good listener and should take the time to answer all of your questions so you fully understand the details around your prescription medications.   While most medications come with information sheets with details about your medication, including a list of side effects to be aware of and an explanation about what the medication does, patients often have questions they would like to ask and there may be things on those information sheets they would like clarified
To make things just a little easier we've come up with a list of questions you can ask your pharmacist. Here at CanadaOnlineHealth we often hear these questions from our customers, and we're more than happy to take the time to make sure you go away comfortable and satisfied with the answers.
TIP: If you find you are unable to remember all of these questions when you see your pharmacist, write them down and take them with you. 
What is this medication called?
Did you know that every medication usually has two different names – a generic and a brand name.  Your medication bottle or package will have the brand name, generic name, or even both.  Some countries have different names for the same medication.     Ask your pharmacist to point out the names on the bottle.  While you're at it, you know how it is, sometimes those names can be tongue twisters, so ask your pharmacist how to pronounce the names of your medication.
What is this medication supposed to do for me?
Ask your pharmacist what the medication is supposed to do.  Is it a pain killer? Is it a statin medication? Is it an antibiotic or something for hypothyroidism?  Ask your pharmacist  what exactly it is that your prescription medication is supposed to do so you have some expectation of results.
What are the side effects of this medication?
It's important to spend some time talking with your pharmacist about possible side effects you might experience with your medications.  Your pharmacist will discuss possible ways you can manage the side effects and understand which side effects may be potentially serious enough to require immediate medical attention.
How do I take this medication?
There are several questions you should ask about how you should take your prescribed medication.
Should I take this with food?
What time of day should I start taking this?
What do I do if I miss a dose?
Can I crush or split these pills?
If I have to take this on an empty stomach, does coffee count?
Are there foods that interfere with the effectiveness of this medication?
Some foods may affect the way certain medications work. For example, grapefruit juice and some statins should not be combined. How should I store my medication?
Some medications need to be kept cool, while others are safe at room temperature.  Ask your pharmacist if there are any special considerations you need to know about.
What do I do if I need a refill?
Some medications have refills while others are prescribed for one course of treatment.  Ask your pharmacist if you have refills and what you should do to get a refill.
How do I know if this medication is working for me?
Ask your pharmacist when you may start to see some results and what you should expect.  You may also want to ask your pharmacist what you should do if you feel the medication is not helping you as expected.
Are there activities I should avoid while taking this prescription medication?
Be sure to ask your pharmacist if you should avoid exercising, driving, operating machinery, and other physical activities while you are taking your medication.
Will this prescription medication interfere with my other prescription medications, supplements, or vitamins I am taking?
Always let your pharmacist know what other medications and supplements you are taking, and ask if your new prescription medication is safe to combine with prescriptions and over-the-counter medications and supplements you are currently taking. 
So remember, your pharmacist is here to help you.  Being well informed about your treatment plan and the medications you're taking is important.
If you have questions about your prescription or any other medication, our discreet and caring team here at Canada Online Health will be happy to answer your questions.  Simply phone us Toll Free at 1-800-399-DRUG (3784).
This article contains medical information provided to help you better understand this particular medical condition or process, and may contain information about medication often used as part of a treatment plan prescribed by a doctor.  It is not intended to be used as either a diagnoses or recommendation for treatment of your particular medical situation.  If you are unwell, concerned about your physical or mental state, or are experiencing symptoms you should speak with your doctor or primary health care provider. If you are in medical distress please contact emergency services (such as 911).