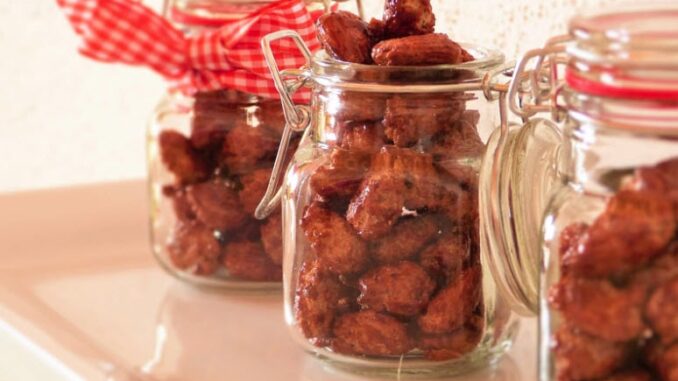 Everyone knows that store-bought mixed nuts often have a little too much oil for our health. Roasted nuts are so flavorful and good for us, but how do you get the goodness of nuts without the oil? Well, we know this recipe is going to be a huge hit. Our in-house expert tested this on a cooking class and the crowd went wild. You will too!
Tip: Do not let these nuts over bake! Keep an eye on the time and check them as they book.
Ingredients:
1 tablespoon ground flaxseed
3 tablespoons water
2 tablespoons maple syrup
1 tablespoon ground ginger
2 tablespoons lime zest – fresh
Pinch of salt
2 cups mixed nuts – unsalted, unroasted
Let's Cook
Mix the flaxseed and water together and let it sit for 5 minutes. It will thicken slightly, like an egg white.
Line a baking sheet with parchment paper
Mix syrup and spices into the flax seed, mix well, then add nuts and mix to coat well. All in the same bowl!
Spread the nuts out on the baking sheet and bake for 20minutes at 350. Keep an eye on them and do not let them over-brown!
Take them out of the oven and sprinkle lime zest across the nuts and mix well.
Allow this to cool and put into a bowl – and then immediately eat them all because they're so darned good! Variation: Swap out the ginger for cinnamon, and add a teaspoon of vanilla to the ingredients.