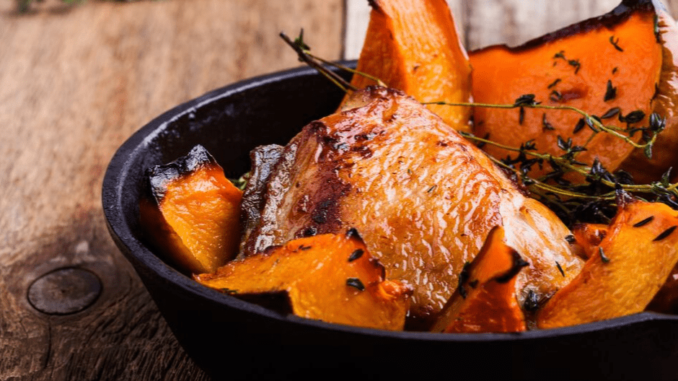 Let's celebrate the best of the season with a new side dish. If you're looking for something to jazz up your dinner, butternut squash is full of flavor and rich creamy textures you won't believe! The key to this recipe is patience. Letting your squash cook completely through will give it a beautiful color and that great flavor you're looking for.
Fact: One cup of butternut squash has only 63 calories! It has 16g of carbohydrates and 2.8g of fiber, it's fat-free and one cup gives you 48% of the Vitamin C you need in your day!
Roasted Butternut Squash
Ingredients:
1 large butternut squash – peeled, seeded, and chopped into 1 ½ inch cubes
2 tablespoons extra-olive oil
2 cloves minced garlic
½ teaspoon ground ginger – or 1 teaspoon fresh grated ginger
Pinch of thyme – or a few fresh thyme sprigs
¼ teaspoon black pepper
Salt to taste
Let's cook!
Preheat your oven to 350 F
In a large bowl mix all of the ingredients together, making sure to coat every piece of squash.
Line a baking pan with parchment paper or foil, and arrange the squash on the pan.
Roast the squash in the oven for approximately 25-35 minutes, or until it is golden and tender.
To serve, put the squash in a serving dish and sprinkle with parsley.
We hope you all enjoy this tasty recipe!