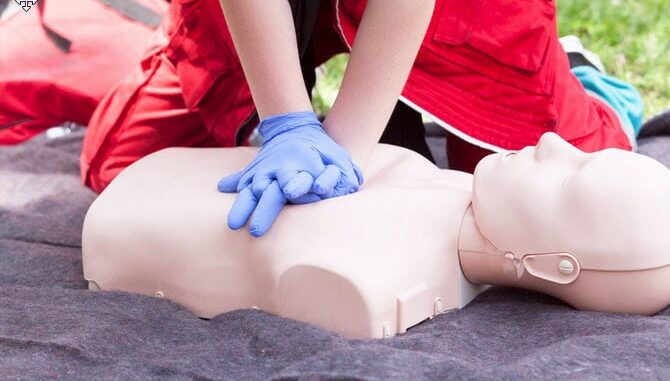 Learning Cardiopulmonary Resuscitation (CPR) may very well be the most important class you will ever take in your life! Anyone can learn to save a life quickly.
CPR is a procedure you perform on someone when their heart stops beating. You are keeping their heart beating and the blood flowing in the body active until emergency help arrives.  According to the American Heart Association   CPR, when performed immediately, can double or triple the chances of survival after a heart attack.
How is CPR Performed?
The American Heart Association focuses on two kinds of CPR; one for healthcare providers and one for the general public.  Visit their website to learn more about performing CPR
Watch the American Heart Association's video about Hands-Only CPR
The Heart and Stroke Foundation in Canada created this video called "Learn CPR in less than 90 seconds" to illustrate how even knowing the basics can make a difference.
Where can YOU learn CPR?
If you want to learn how to perform CPR contact your local American Red Cross or visit them online at https://www.redcross.org/take-a-class/cpr  where you can locate a class near you or even take a class online.
The American Heart Association also has CPR classes available in your area and online. Visit their CPR class page at https://www.heart.org/en/cpr 
If you have questions about your prescription medications or any other medication, please contact Canada Online Health by calling toll free 1-800-399-DRUG (3784). One of the representatives will be happy to assist you or transfer you to a licensed Canadian pharmacist for a free consultation.
This article contains medical information provided to help you better understand this particular medical condition or process, and may contain information about medication often used as part of a treatment plan prescribed by a doctor. It is not intended to be used as either a diagnosis or recommendation for treatment of your particular medical situation. If you are unwell, concerned about your physical or mental state, or are experiencing symptoms you should speak with your doctor or primary health care provider. If you are in medical distress please contact emergency services (such as 911).