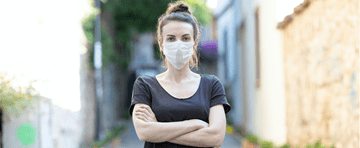 Many medical and engineering experts say new variants of the virus are spreading around the country, particularly one that is significantly more transmissible than the currently most common strain.
Masks work best when everyone wears them, but not all masks provide the same protection. When choosing a mask, look at how well it fits, how well it filters the air, and how many layers it has.
According to a study published on Feb 10 by the Centers for Disease Control and Prevention (CDC) it's time to upgrade the cloth mask you are using now.
Reserve N95 respirators for healthcare workers
The CDC does not recommend the use of NIOSH-approved N95 respirators for protection against COVID-19 in non-healthcare settings because N95 respirators should be reserved for health care workers.
Consider Certified or Verified masks: KN95s and KF94s
While N95 masks remain scarce, KN95s are pretty easy to come by these days. KN95 masks are regulated by the Chinese government, and, like N95s, they're supposed to filter out at least 95% of small airborne particles.
Another foreign-made respirator, the KF94, has also gotten a lot of buzz. The KF stands for "Korean filter" – the mask is made in South Korea – and the 94 means it's designed to block out at least 94% of small particles.
Be warned: About 60% KN95 and some KF94 masks in the United States are counterfeit (fake) and DO NOT meet NIOSH requirements.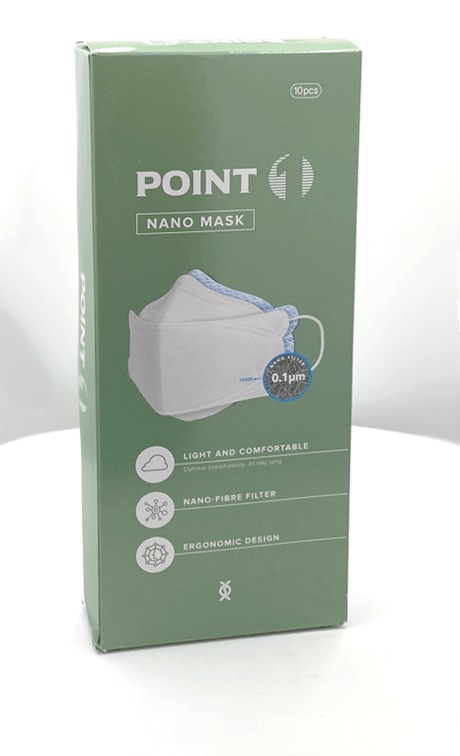 Sterasure has created a mask called the Point 1 Nano Mask. This mask is made of a non-woven polypropylene material. It has a 3D design to fit everyone. These washable, reusable masks were tested, and were found to be 97% effective for up to 10 washes.
Update for cloth masks: Wearing Double masks
When the pandemic started spreading last year, the CDC recommended cloth masks to be used by the general public and health care personnel as source control. However, the CDC improved their guidelines on how to buy cloth masks.
Look for multiple layers of tightly woven, breathable fabric, with nose wire
Mask should block light when held up to bright light source
Do NOT wear single layer or masks made of thin fabric that don't block light
Wear two masks (a disposable mask underneath AND a cloth mask on top)

In the lab experiments, the double mask was more protective against aerosols from breathing. In a study conducted with a headform – a robotic mannequin head designed to test a respirator's performance, it blocked 83% of aerosols emitted during 15 minutes of quiet breathing.
Update for disposable masks:
As of today, 3 layers of non-woven material disposable face masks are widely available.
CDC recommend a simple tip: Tie a Knot in the ear loops and tuck the excess material of the 3-ply mask to have a better fit and extra protection.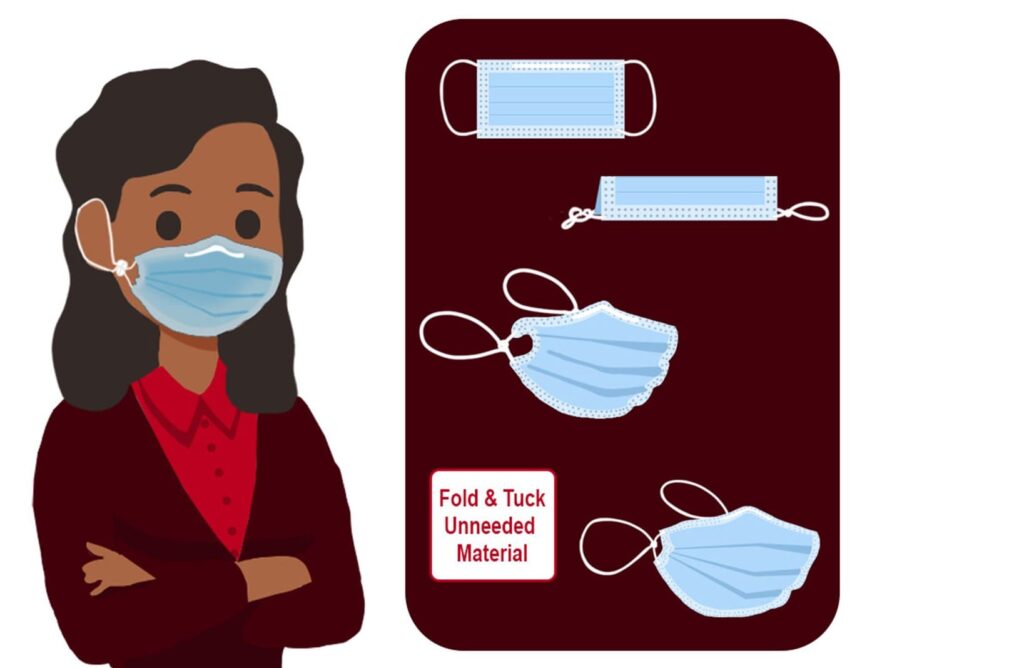 BE AWARE:
Do not combine two disposable masks. Disposable masks are not designed to fit tightly and wearing more than one will not improve the fit.
Do not combine a KN95 mask with any other mask and only use one KN95 mask at a time.
References:
Related Articles:
· How to Safely Wear, Store and Clean Your Face Mask
· N95 Vs. KN95 Vs. Surgical Masks Vs. Cloth Masks
This article is sponsored by Canada Online Health. If you have questions about your prescription medications or any other medication, please contact our team at Canada Online Health by calling toll free 1-800-399-DRUG (3784). One of our patient representatives will be happy to assist you or transfer you to a licensed Canadian pharmacist for a free consultation.
This article contains medical information provided to help you better understand this medical condition or process and may contain information about medication often used as part of a treatment plan prescribed by a doctor. It is not intended to be used as either a diagnosis or recommendation for treatment of your medical situation. If you are unwell, concerned about your physical or mental state, or are experiencing symptoms you should speak with your doctor or primary health care provider. If you are in medical distress, please contact emergency services (such as 911).