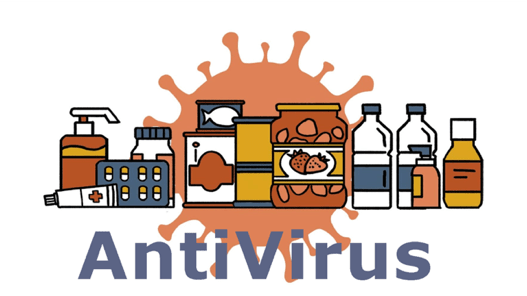 As the coronavirus continues to spread throughout the world and more people are being advised to self-isolate or to quarantine, the Centers for Disease and Control and Prevention has advised people to create a household plan in case there's an outbreak in their community.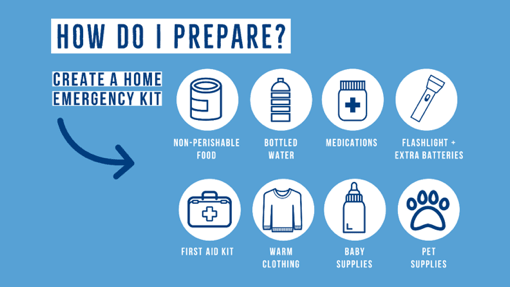 Don't stockpile masks
You probably do not need to stock up on face masks, as health professionals and people who are already sick should be the only ones wearing them, says Dr. Jonathan Fielding, M.D., a professor of health policy and management at the University of California Los Angeles' Schools of Public Health and Medicine.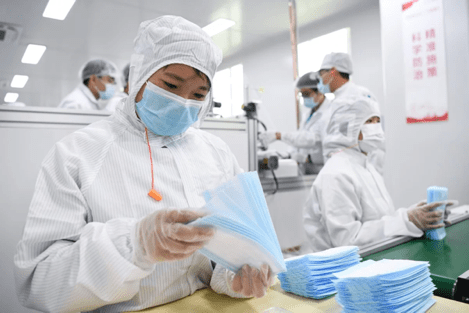 Face masks are not thought to provide any additional benefits for healthy people in the general population, according to the Mayo Clinic. Health workers need access to face masks and other medical supplies, and a shortage could pose an even greater health risk to communities
Be sure to check your medicine cabinet.
For those on prescription medications, consider calling ahead for an extra month or two of medicine just in case. The American Red Cross recommends having at least a 30-day supply of any prescription medications for those in your home.
 A daily multivitamin is also a good idea to stock up on so you're able to get those essential vitamins and minerals if your food choices are limited.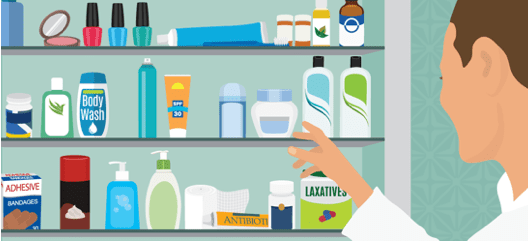 Alcohol-based hand sanitizers with Aloe or other moisturized ingredients, which should be rubbed in for about 20 seconds, can also work, but the gel must contain at least 60 percent alcohol.
Avoid anti-inflammatory drugs
They also advise at least a one month's supply of over-the-counter medicines such as pain relievers, stomach remedies, cough and cold medicines, and throat lozenges. 
France's Health Minister Olivier Veran said on Twitter on Saturday for pain relief it was better to take paracetamol because over-the-counter anti-inflammatory drugs may worsen the coronavirus.
"The taking of anti-inflammatories [ibuprofen, cortisone] could be a factor in aggravating the infection. In case of fever, take paracetamol. If you are already taking anti-inflammatory drugs, ask your doctor's advice," said Veran.
Patients should choose paracetamol, also known in the United States by the generic name acetaminophen and commonly by the brand name Tylenol, because "it will reduce the fever without counter-attacking the inflammation", the health ministry added.
Anti-inflammatory drugs are known to be a risk for those with infectious illnesses because they tend to diminish the response of the body's immune system.
Drug Shortages in U.S.
Last week the Food and Drug Administration (FDA) that there is a shortage in the United States of one prescription drug due to the novel coronavirus outbreak.
The agency did not disclose the name of the medication but said there was a manufacturing issue with one of the drug's ingredients. The drug has been added to the FDA's shortage list.
The raw ingredients for many pharmaceutical drugs — both prescription and over the counter (OTC) — are made in China, where many factories shut down due to the novel coronavirus outbreak.
Some of these plants have reopened, but as the COVID-19 outbreak continues, we may see additional drug shortages.
There are a few ways to try to get a 90-day supply
For people on life-saving therapies like those taking drugs for diabetes and heart disease, getting advance meds is important not only to reduce the need to go out in a potential quarantine but to ensure you have everything you need if you do get sick.
People concerned about running out of necessary meds should first confirm that their insurance plan or pharmacy benefit manager has changed their policy before heading straight to the pharmacy. This will also help pharmacy-goers avoid extra wait times and burdening the pharmacy staff.
 If you can indeed get, say, a 90-day supply, then call in for the prescription to be filled (or, where possible,do so online and get them from Canada). If you or a loved one can't pick it up, ask the pharmacy about home-delivery or mail options. 
Reference:
goodhousekeeping.com
canada.ca
medium.com
healthline.com
businessinsider.com