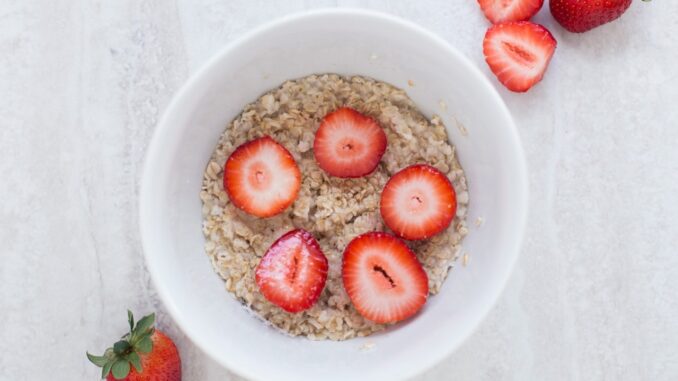 This plant-based breakfast recipe is also gluten-free, low-fat and heart healthy! You've heard about them, now it's time to make them. This is a great no-excuse breakfast you prepare the night before in just 5 minutes. Have fun with the recipe by varying the ingredients.
Base recipe:
1 cup whole flaked oats (choose gluten-free oats)
½ cup plant based milk (almond, rice, oat, or soy milk)
½ cup cold water
1 tablespoon ground flaxseed
¼ tsp grated cinnamon
Additions:
1 tablespoon raisins or dried fruit
¼ grated apple
1/8 teaspoon cardamom
¼ tsp maple syrup
Let's put it all together
Combine all the ingredients in a bowl or jar and mix well.
Cover and refrigerate overnight. That's it!
In the morning serve with a splash of plant based milk, fresh fruit, or just eat as is.
Carrot Cake Variation: Make the base recipe but add a dash of cinnamon, a few ground walnuts, a few raisins and ½ of a small carrot (grated).