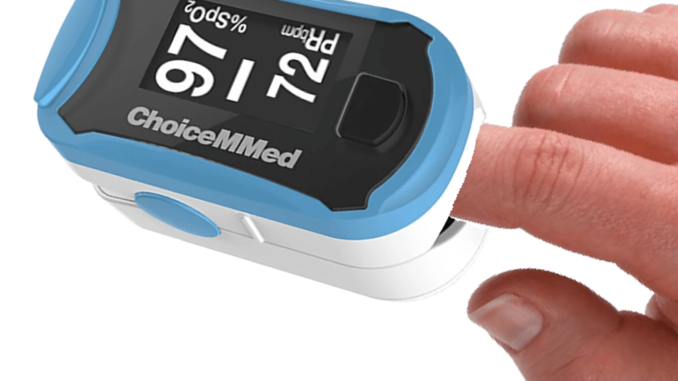 As we continue to deal with the evolving COVID-19 situation, medical recommendations are constantly changing.
Generally, when oxygen saturation levels drop below 90%, people feel like they are struggling to breathe. COVID pneumonia, however, does not seem to severely affect our ability to exhale carbon dioxide (CO2), so these patients would not have felt short of breath without a buildup of carbon dioxide.
Doctors still are not sure why some people get so much sicker than others. Some doctors have said that it might be a good idea to keep a pulse oximeter on hand in case you start developing any symptoms. Although some doctors are suggesting to buy a pulse oximeter, other doctors aren't in agreement on whether a pulse oximeter is a necessary investment.
Do I Need to get a Pulse Oximeter?
While pulse oximeters are by no means a necessity for the average healthy person—though some doctors may suggest them to those with preexisting breathing issues like asthma, COPD, or other lung diseases—they may be helpful during the COVID-19 pandemic.
Here's what you need to know if you're interested in investing in a pulse oximeter.
How the Silent Killer Sneaks Up
Some people with the novel coronavirus have alarmingly low levels of blood oxygen and they don't have a clue that their life is in danger. They don't appear to have any major trouble breathing, so they don't realize how dire their situation actually is.
Clinicians have been fighting COVID-19 wrong, says an emergency medicine physician who has been on the front line of the COVID-19 surge in New York City. "Everybody's coming in too late."
Richard Levitan, MD, spent 10 days in early April working at Manhattan's Bellevue Hospital Center at the height of the COVID-19 surge.
Dr. Levitan refers to this hard-to-detect type of oxygen deprivation (or hypoxia) as a silent killer. After observing patients during a 10-day volunteering stint in the ER at Bellevue Hospital in Manhattan, he wrote about this aspect of the virus in an opinion piece in The New York Times.
According to Levitan, he and other doctors are seeing many coronavirus patients who are breathing fairly well when they check in to the hospital, but upon examination it's clear they have pneumonia and their lungs are failing to sufficiently oxygenate their blood.
How a Pulse Oximeter May Help?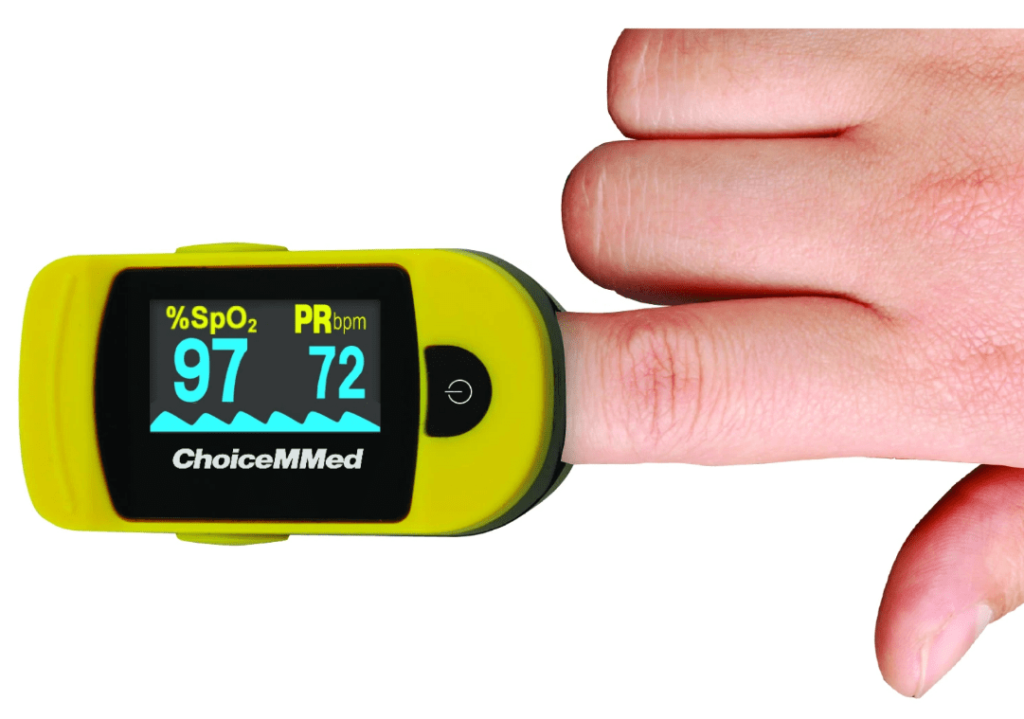 For those who suspect or know they have COVID-19, Levitan suggests that a pulse oximeter may be a way to catch a drop in blood oxygen before it poses a severe health hazard.
The small electronic device, which clips onto a finger, measures the saturation of oxygen carried in the red blood cells. The gadget works by passing beams of light through the blood in the finger and calculating oxygen saturation based on the light absorption.
A pulse oximeter is a very easy gadget to use. It's not costly or invasive. Within 10 to 15 seconds, you'll get an oxygen saturation reading. If it plummets below 90, you may need supplemental oxygen.
Most pharmacies and drugstores sell oximeters, ranging in price from about $25 to $60.
Weighing the Benefits and Risks of Pulse Oximeter Use
On April 30, the American Lung Association released a statement cautioning that the pulse oximeter is not a substitute for talking to a healthcare provider and watching for the early COVID-19 symptoms established by the CDC.
Both Levitan and Horovitz advise seeking a doctor's advice if a few readings are consistently in the low range.
The good news: Sometimes a good pulse oximetry reading can be a relief if you are feeling lousy with a COVID-19 diagnosis, to show you aren't getting any worse.
Where can you get a pulse oximeter?
That's the million-dollar question right now. Because they're so in-demand, pulse oximeters, which are normally bought online, at drug stores, or via medical device suppliers, can be hard to find right now.
Your current best bet is to check out online pharmacy Cheapomeds.com or other websites for available pulse oximeters. 
Pulse oximeters can be very useful tools when they are used correctly. This means an FDA-approved or Health Canada-approved device being used according to instructions from the manufacturer or a medical professional. Using a bad pulse oximeter can lead to faulty readings and misinterpreted results.
Over-the-Counter Product
Product of Canada – Manufactured by THERMOR LTD
Features:
Dual color LED display
SpO2, PR, Pulse bar, and waveform
Low power consumption
Battery-low indicator
Level 1-10 adjustable brightness
6 display modes
Auto power off to save battery life
Suitable for pediatrics and adults
It can be used up to 600 times on just two AAA batteries.
Circuit Protection
Health Canada Approved
High accuracy & high-grade construction for extended and long-term use
Includes:
ChoiceMMed America Pulse Oximeter
2 x AAA Batteries
Lanyard
Reference
health.com
nytimes.com
ecowatch.com
ctvnews.ca
everydayhealth.com