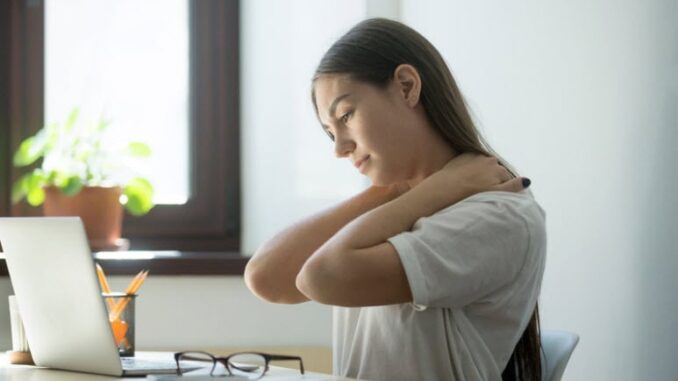 Thousands of people suffer through the pain and fatigue that comes with fibromyalgia, a chronic condition affecting 6-12 million people in the United States. Fibromyalgia is most common in women between ages of 20-55years of age and presents symptoms including body pain, tenderness and aches, fatigue and more. While the cause of fibromyalgia is unknown, there is belief that it is related to the processing of pain signals in the brain, which creates an extreme sensitivity to pain.
To learn more about fibromyalgia read Understanding Fibromyalgia.
How does milnacipran work?
As a serotonin and norepinephrine reuptake inhibitor (SNRI), milnacipran increases the level of neurotransmitters within the brain, which results in a reduction of widespread body fatigue and pain. It may even help with memory or "fibro fog" as it is often referred to.
Milnacipran is the generic name for the brand name prescription Savella, which has milnacipran as the active ingredient.
Milnacipran is also known by the brand name prescription Joncia, which has milnacipran as the active ingredient.
Important Facts
While milnacipran may act like certain antidepressants, it is not used to treat depression.
Milnacipran is not approved for use in pediatric patients.
Milnacipran is FDA approved for adults 18 years of age and older.
Milnacipran is not a narcotic medication and therefore will not cause addiction.
How is milnacipran taken?
Prescription milnacipran comes in a tablet form and is taken twice a day. When first prescribed the patient begins by taking a low dose of 12.5 milligrams per day and then the dose is gradually increased over a one-week period. The dose of milnacipran is based on the individual patient's needs according to their doctor. An example of a typical milnacipran regime is as follows:
Day 1 – 12.5milligrams taken once
Days 2-3 – 12.5 milligrams taken twice daily (total 25 milligrams/day)
Days 4-7 – 25 milligrams taken twice daily (total 50 milligrams/day)
Days 7 and beyond – 50 milligrams taken twice daily (total 100 milligrams/day)
Prescription milnancipran should not be stopped or reduced without specific instructions from a doctor, as this may lead to withdrawal symptoms. The dose must be reduced gradually.
Be sure to tell your doctor about any other medications you may be taking before you take milnacipran.
Have your doctor check for other medical conditions such as high blood pressure, fast heart rate, liver problems, kidney problems, bleeding disorders, glaucoma or any seizure or manic episodes in the past before you take milnacipran.
Important: Tell your doctor and pharmacist if you are taking any blood thinners such as warfarin, Coumadin or aspirin, or any NSAID pain relievers, selective reuptake inhibitors (SSRIs), other SNRIs, tryptophan or headache medications, as these may lead to serious health complications.
What are the side effects of milnacipran?
The most common reported side effect of prescription milnacipran is nausea. Other common side effects include headache, dizziness, insomnia, increased heart rate, constipation, dry mouth and hypertension. Consult with your pharmacist for a full list of common side effects.
Where to find support
If you are looking for more information about fibromyalgia, the following organizations may be able to help you find what you need.
National Fibromyalgia Association (NFA)
Providing information, assistance, resources , education and support for over 20 years.
National Fibromyalgia & Chronic Pain Association
Support groups, information, community, resources and more.
If you have questions about your prescription medications or any other medication, please contact our team at Canada Online Health by calling toll free 1-800-399-DRUG (3784). One of our patient representatives will be happy to assist you or transfer you to a licensed Canadian pharmacist for a free consultation.
This article contains medical information provided to help you better understand this particular medical condition or process, and may contain information about medication often used as part of a treatment plan prescribed by a doctor. It is not intended to be used as either a diagnosis or recommendation for treatment of your particular medical situation. If you are unwell, concerned about your physical or mental state, or are experiencing symptoms you should speak with your doctor or primary health care provider. If you are in medical distress please contact emergency services (such as 911).