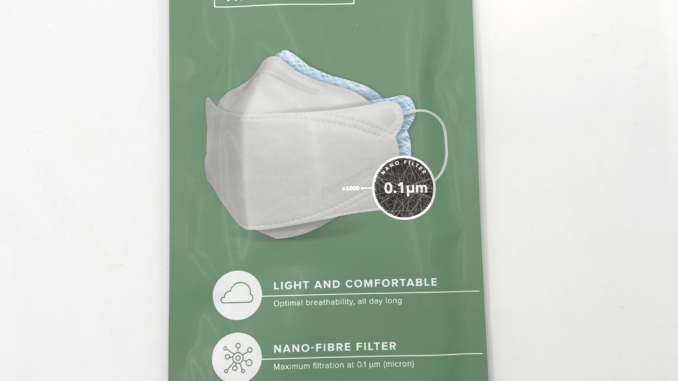 As the market is flooded with several mask options, finding one that is not only comfortable, but also made of materials that will be safe and protective can be a difficult task. However, there seems to be a game changer on the market. Sterasure has created a mask called the Point 1 Nano Mask. This mask is made of a non-woven polypropylene material that was created for optimal filtration, durability, and breathability.
The Point 1 mask has a 3D design to fit everyone. This design helps prevent the mask from slipping, which can cause irritation of the skin, and it also prevents glasses from fogging. Despite the masks' complicated design, it only weighs 4 grams, making it easier to wear throughout the day.
The thin nano-filter technology is effective in filtering and preventing dust, dirt, and many microparticles from penetrating the masks and getting into the airways. These washable, reusable masks were tested, and were found to be 97% effective for up to 10 washes.
Not only are the Point 1 masks great for protecting you, they are also better for the environment and your wallet. The disposable, one-use surgical masks that most people opt for are not only polluting our oceans because they are being discarded improperly, they will also end up costing you more money as you need to replace it after each use. However, the Point 1 mask is different, this is because it is reusable up to 10 times, and once you need to replace it you can simply put the mask into your blue bin, as they are also recyclable.