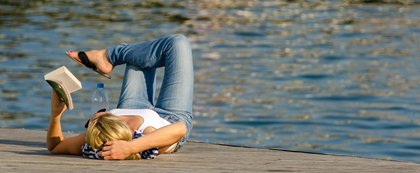 Did you know that generic Onglyza to treat type 2 diabetes is now available from Canada?
On Mar 8, Sandoz Canada Inc, a division of Novartis, launched Sandoz Saxagliptin which is a generic equivalent to Onglyza.
Now American patients can order this affordable generic prescription medication directly from Canada.
Compare Prices Between Brand Name Onglyza And Generic Onglyza And See the Cost Savings!
What Is Sandoz Saxagliptin And What Is It Used For?
Sandoz Saxagliptin is a 'generic medication'. This means that it is similar to a 'reference medication' already authorized in the United States and Europe called Onglyza, which is under joint development and marketed by Bristol-Myers Squibb (BMS) and AstraZeneca.
There are currently no generic alternatives to Onglyza in the U.S now.
Sandoz Saxagliptin is a diabetes medication used with diet and exercise to treat adults with type 2 diabetes to control their blood glucose (sugar) level. It is used either on its own in patients who cannot take metformin (another diabetes medication) or as 'add-on' to other diabetes medications, including insulin.
How Does This Medication Work?
In type 2 diabetes, the pancreas does not make enough insulin to control the level of glucose in the blood or the body is unable to use insulin effectively. This leads to high levels of glucose in the blood.
The active substance in this medication, saxagliptin, is a dipeptidyl peptidase 4 (DPP-4) inhibitor. It works by blocking the breakdown of incretin hormones in the body. These hormones are released after a meal and stimulate the pancreas to produce insulin.
By increasing the levels of incretin hormones in the blood, saxagliptin stimulates the pancreas to produce more insulin when blood glucose levels are high. Saxagliptin does not work when the blood glucose is low.
Saxagliptin also reduces the amount of glucose made by the liver, by increasing insulin levels and decreasing the levels of the hormone glucagon.
Together, these processes reduce blood glucose levels and help to control type 2 diabetes.
Is This Generic Medication the Same as Brand Name Onglyza?
Because Sandoz Saxagliptin is a generic medication, studies in patients have been limited to tests to determine that it is bioequivalent to the reference medication, Onglyza. Two medications are bioequivalent when they produce the same levels of the active substance in the body.
What Are the Possible Side Effects of This Medication?
Because Sandoz Saxagliptin is a generic medication and is bioequivalent to the reference medication, its benefits and possible side effects are taken as being the same as the reference medication.
For the full list of all side effects reported with this medication, please see the package leaflet.
How Much does Brand Name and Generic Onglyza Cost?
The average retail price of brand name Onglyza is around $14.61 per tab (5 mg) in the United States.
However, the same medication manufactured by same company, AstraZeneca or BMS, is only $1.84 per tab from Turkey. It is $2.85 per tab from United Kingdom and $4.22 from Canada (as of Mar 19, 2021).
As for generic Onglyza, Sandoz Saxagliptin, it is $2.82 per tab from Canada.
Compare Prices Between Brand Name Onglyza And Generic Onglyza And See the Cost Savings!
If you do not have insurance coverage or your insurance does not cover Onglyza, you can consider a certified international pharmacy, such as Canada Online Health, to find affordable medication at above cost.
Canada Online Health is certified by Canadian International Pharmacy Association. No hidden costs, no membership fees, just great savings on all your prescription needs.
Next time before you place order, especially on brand name medications, call them to see if they can match the price and help you keep more money in your pocket.
References:
mdbriefcase.com
mri.cts-mrp.eu
sandoz.ca
goodrx.com
This article is sponsored by Canada Online Health. If you have questions about your prescription medications or any other medication, please contact our team at Canada Online Health by calling toll free 1-800-399-DRUG (3784). One of our patient representatives will be happy to assist you or transfer you to a licensed Canadian pharmacist for a free consultation.
This article contains medical information provided to help you better understand this medical condition or process and may contain information about medication often used as part of a treatment plan prescribed by a doctor. It is not intended to be used as either a diagnosis or recommendation for treatment of your medical situation. If you are unwell, concerned about your physical or mental state, or are experiencing symptoms you should speak with your doctor or primary health care provider. If you are in medical distress, please contact emergency services (such as 911).