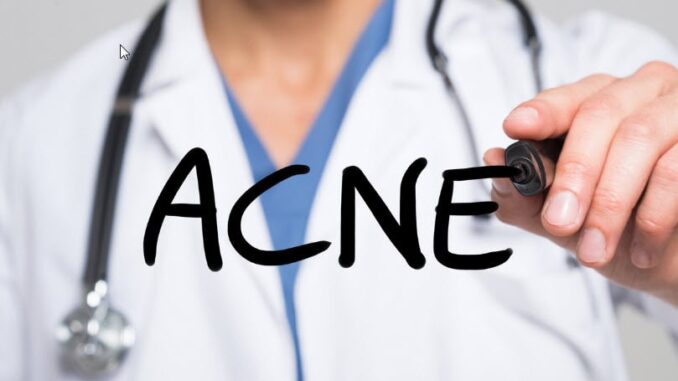 Did you know that according to the American Academy of Dermatology the most common skin condition in the United States is acne? It can occur at any stage of life and affects up to 15% of women.
Acne can be devastating to a person's self-esteem as he or she deals with the unsightly and sometimes painful breakouts. Fortunately, there are treatments available. In this article we will be discussing one of the more effective topical medications used to treat acne.
Tretinoin is a prescription medicated cream or gel used to treat acne. It belongs to a class of medications called retinoids and works by promoting fast healing of pimples that are already present and by reducing the number and severity of pimples that are forming.
How do I use Tretinoin to treat acne?
It is recommended that you gently wash the area of your skin where the medication will be applied. Read the instructions as to how long you should wait after washing your face before applying the medication. A small amount of the cream or gel is applied to the affected skin as directed by your doctor. The application is usually applied at bed time.
Do not apply to sunburned skin
Do not apply to rashed skin
Do not apply to cut or scraped skin
Avoid getting this medication in your mouth, nose or eyes.
This medicated cream or gel must be used regularly to see benefits. It may take 8-12 weeks to see noticeable improvements from this medication. During the first few weeks of use, your acne may seem to get worse as the medication works not only on the surface pimples but the pimples that are still forming under the skin.
Tretinoin is a generic product with the active ingredient tretinoin.
Generic Tretinoin Gel – 0.01% – 25 g
Generic Tretinoin Gel – 0.025% – 25 g
Generic Tretinoin Gel – 0.05% – 25 g
Generic Tretinoin Cream CMPD – 0.1% – Note: This product is professionally compounded. Contact us for more information.
Tretinoin is available under the following brand names which all contain the active ingredient tretinoin.
What conditions does Tretinoin treat?
Tretinoin can be used for several conditions including:
Flat warts
Ichthyosis lamellar
Acne
Aging skin
What are the side effects of Tretinoin?
Many patients using this medicated cream or gel do not have serious side effects. Speak to your doctor and pharmacist about what side effects that you may experience. Some common side effects that you may experience during the first few weeks of using this medication include skin dryness, itching, scaling, or redness, and possible worsening of existing acne.
If you have questions about your prescription medications or any other medication, please contact our team at Canada Online Health by calling toll free 1-800-399-DRUG (3784). One of our patient representatives will be happy to assist you or transfer you to a licensed Canadian pharmacist for a free consultation.
This article contains medical information provided to help you better understand this particular medical condition or process, and may contain information about medication often used as part of a treatment plan prescribed by a doctor. It is not intended to be used as either a diagnosis or recommendation for treatment of your particular medical situation. If you are unwell, concerned about your physical or mental state, or are experiencing symptoms you should speak with your doctor or primary health care provider. If you are in medical distress please contact emergency services (such as 911).