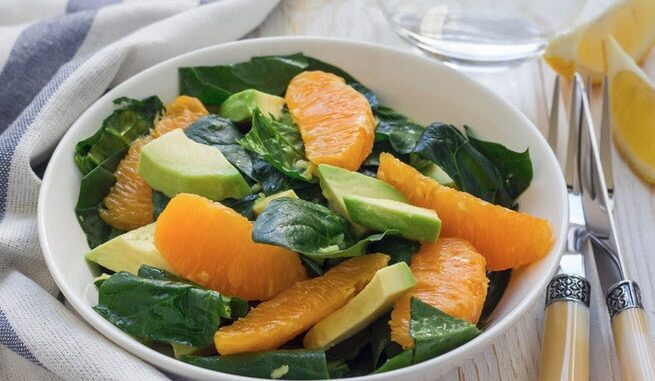 Are summer salads getting you down? Are you looking at your bottle of salad dressing and thinking "not again!" Whether you're tired of the same-old-same-old flavors or you really want to stop adding oily dressings to your otherwise healthy salads, we've got a couple of great salad ideas that will put some pep in your step and flavors on your tables.
Let's talk salads!
What is in your everyday salad? For many people it's the same simple ingredients like lettuce, tomatoes, cucumbers and dressing. A salad is more than just a low-calorie side dish to have to make you feel good about yourself. A great salad can be full of textures and flavors that make every bite fresh and amazing! The next time you make a salad, challenge yourself to try adding at least 3-5 of these interesting ingredients!
Spinach leaves, chopped fine
Niblet corn, roasted in a pan
Cooked barley, farro, millet, or other healthy grain.
Quinoa or amaranth – both of these are super foods!
Dried cranberries
Fresh berries like blueberries or sliced strawberries
Pineapple and diced red onion for a great flavor combo
Sliced baby beets
String peas, chopped up, shell and all!
Sunflower seeds (unshelled)
Crushed walnuts
Black beans or kidney beans, washed and rinsed (canned)
Chopped hard-boiled egg
Roasted vegetables, chopped up (a great way to use leftovers!)
Avocado
No-Oil Orange Poppy Seed Salad Dressing
Salad dressing without oil? Yes! This creamy dressing is lovely on spinach salads topped with orange wedges and avocado. It will keep in the fridge for up to 5 days.
Ingredients:
½ cup fresh orange juice
1 clove garlic finely minced
1 tablespoon pure maple syrup
1 tablespoon Dijon mustard
4-5 tablespoons of water
1 tablespoon poppy seeds
2 tablespoons fresh parsley
¼ teaspoon salt
½ teaspoon grated fresh ginger
Tip: Some people will substitute regular yellow mustard for Dijon, but we really encourage you to use the real thing to get the best flavors out of your salad dressing.
Let's mix it!
Add all the ingredients, except for the poppy seeds, into a blender and blend well. As you process the ingredients it will thicken slightly and should be smooth. Taste to adjust seasonings. Add poppy seeds and stir, and refrigerate.
Pro Tip: Did you know that this salad dressing is amazing on grilled fish or fish? Simply cook your fish or shrimp on the grill to your liking and drizzle a little of this dressing across the fish when you serve it. The fresh flavors will really make your fish the star attraction!